About WhatRoute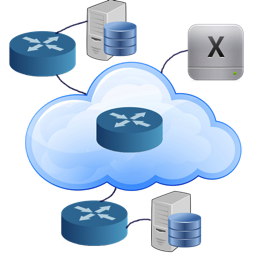 History
WhatRoute was originally developed in 1996, to run under MacOS 7.5.3 using the (at the time) newly released Open Transport TCP/IP stack. There was no other software for the Macintosh that could perform Traceroute or Ping, although the functionality was provided on both Windows 95 and Unix platforms. How embarassing was that? WhatRoute was the first piece of software to bring these networking utilities to the Macintosh
In 2001, Apple released MacOS 9 and included WhatRoute with that release of the operating system.
With the Unix based MacOS X, Apple released a native application, Network Utility, that could perform most of the functions provided by Whatroute.
However, following requests from many users, the software has once more been updated and is now available as a Universal Binary Application. Intel x86 is the 3rd major hardware architecture that WhatRoute has supported (previously Motorola 68K and Power PC) and of course there has also been a major change in the software environment from MacOS Classic to the current Unix based macOS Sierra.